Skypointer™ is an integral component of our UPRT training programs for airlines. It is not a stand-alone product.
The knowledge pertinent to Upset Prevention and Recovery Training is vital mitigating LOC-I. Through academics, UPRT can be made effective, and the skills can be retained over a longer period of time.
IDT has developed Skypointer™, the Upset Prevention and Recovery Training for the iPad. While based on the ICAO industry-standard Airplane Upset Prevention & Recovery Training Aid (AUPRTA), Skypointer™ also reviews relevant loss-of-control incidents and accidents, and includes practical knowledge for pilots on UPRT airmanship. Quizzes help pilots to test their knowledge. A separate module for instructors includes the UPRT training syllabi and briefing material.
Skypointer™ turns your iPad into a truly remarkable learning and instruction tool!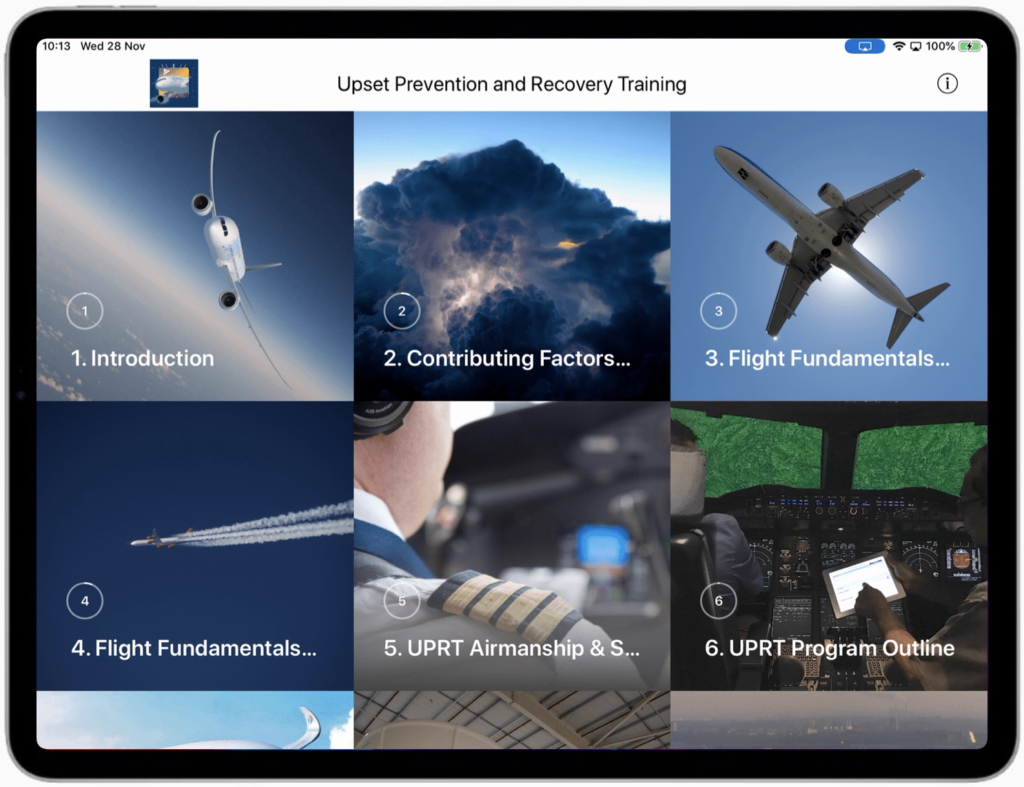 Skypointer™ overview
Skypointer™ iPad application is a multi-purpose digital platform for everything an airline or business jet operator needs regarding UPRT:
causes of upsets and associated accident database
aerodynamics and aircraft handling
airmanship of UPRT
UPRT training program briefings
simulator training syllabi for all major airplane types
concise overview of all applicable regulations
quizzes in all learning modules
final knowledge validation (test)
Skypointer™ is available for:
Commercial Airliners
Turboprops
Business Jets.